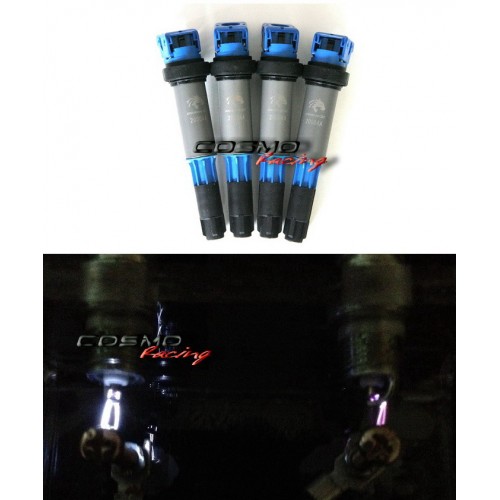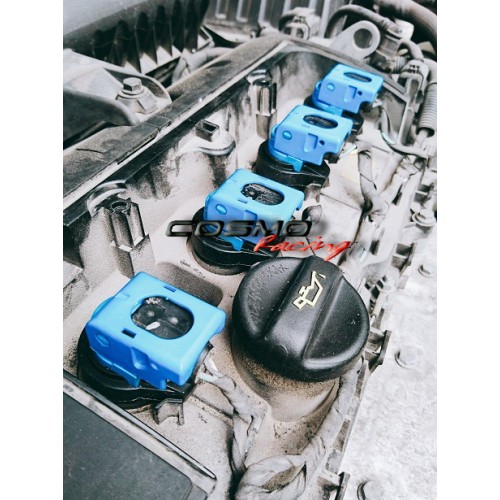 Cosmo Racing's MINI Performance Ignition Coils is exactly what you have been looking for! Don't let weak spark derail your vehicle's performance; crank up the juice with COSMO Racing's powerful ignition coils!

Sold as Set of 4 coils; fits on ALL MINI COOPER 2011-2015 N14/ N16/ N18 TURBO COUPE/ S/ JCW ROADSTER R58/ R59 models.
This part is compatible with: 12137550012, 12137571643, 12137575010, 12137594937, 12138616153, 7571643, 5C1749, E1098, 52-2104, IC688, UF-598, C1692, 19005293, 28114820
Brand New, 100% factory durability tested.
The ignition coils comes with 1 Year hassle free manufacturing defect warranty!*

*We will replace the part free of charge; customer pays for return & replacement postage .
RETURN: * All electrical/ electronic parts are non-refundable regardless of the reason. They can ONLY be returned for warranty replacement purpose.
Warranty of defected parts will ONLY be replaced with an identical part and part number.
There are no faq for this product.
Submit Your Question
MINI COOPER 2011-2015 N14/ N16/ N18 TURBO COUPE/ S/ JCW ROADSTER R58/ R59 (Set of 4pcs)
Upload your received product images
MINI COOPER 2011-2015 N14/ N16/ N18 TURBO COUPE/ S/ JCW ROADSTER R58/ R59 (Set of 4pcs)
Stock:

In Stock

Model:

MR59N18-ICS

Weight:

0.98kg

Dimensions:

36.00cm x 13.00cm x 6.00cm

MINI
Tags:
mini
,
r58/
,
r59
,
cooper
,
2011-2015
,
n14
,
n16
,
n18
,
turbo
,
coupe/
,
s
,
jcw
,
roadster
,
(set
,
4pcs)